Tuesday 7th October
Well it was a much quieter day today. Vikki, David and Julie traveled down to the Gold Coast where they grabbed another pile of signatures and letters at Surfers, Broadbeach, Burleigh and Coolangatta.
Channel 9 did some filming at Surfers and the 5.30pm news was apparently good coverage. We told people to watch the news and also many people wanted to know how to follow the trip on the web.
We also did two radio interviews in the morning so the team seems happy with the way we are spreading the message. This was also the day that the court action was announced and we got that across on the radio.
If I were a gambling man I would put a lot of money on us winning this battle. We all do our bit and it is adding to an avalanche that will probably be a significant factor in a change of government next year. It will be great to see that a government just cannot get away with doing something so blatantly bad and political without regard for the people they were elected to govern. Arrogance certainly seems to lead to stupidity eh.
Day 4 Photos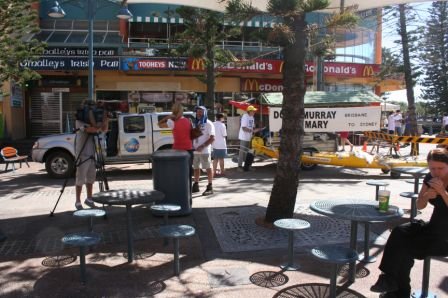 Setting up at Surfers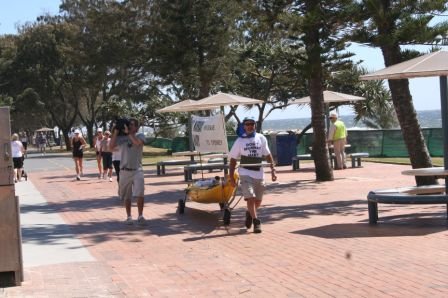 Filming at Surfers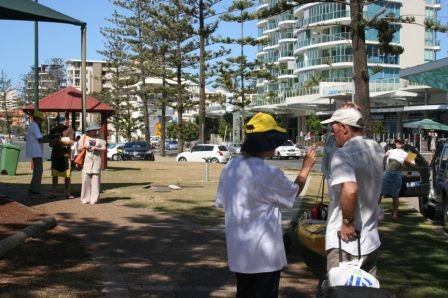 Collecting signatures at Coolangatta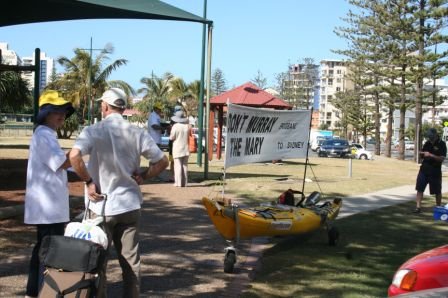 Collecting signatures at Coolangatta

No-one gets past Julie!