Monday 13th October
Driving to Minnie Water we came across about 100 cyclists on "The Ride from Hell" to raise money for the Westpac helicopter.
Minnie Water has changed a lot since we used to go there in the sixties but the small protected harbour in the rocks is still the same. The guys liked Diggers Camp because it is not developed a lot.
Wooli was where we used to talk about tidal waves (tsunamis) as kids. In the photo you can see the water tower with a tree in front. Behind that are sand hills. These are on the other side of the river. We reckoned all would be lost from the sea to the sand hills, meaning all of Wooli. Why were we thinking about this more than forty years ago? There must have been a tsunami event somewhere but I'm not sure where.
There are a lot of photos from Wooli to Red Rock because very few people have seen the area. As a teenager I wanted to explore that part of the coast but did not get the opportunity. The sand island looked like it might have surf potential in certain swells.
By the time I reached Arrawarra the wind was from the north east at over 20 knots. The waves would slew the kayak sideways so I decided to call it a day and start as early as possible the next day. This will be after a 7.15 interview with ABC Mid North Coast.
Arrival at Coffs is timed for 1.00pm at the jetty.
Today was only 36km. Yesterday was 43km. But, we are still on schedule.
Day 10 Photos

Cyclists

Ready to leave Minnie Water

Diggers Camp

Wilsons

Wooli

Wooli - Red Rock

Wooli - Red Rock

Wooli - Red Rock

Wooli - Sand Island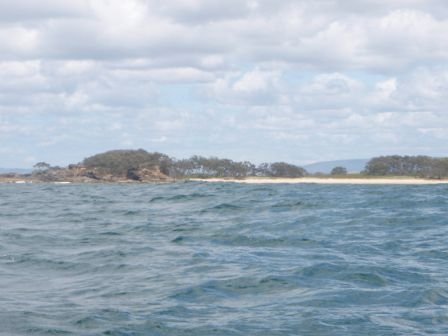 Wooli - Barcoongere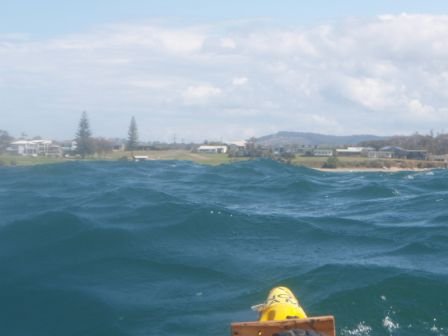 Arrawarra Headland

John W collecting signatures again