Thursday 16th October
Cold, windy, raining: what a great day to not be at sea. With the wind against us we planned a route down Warrill Creek to Scotts Head, walk to almost Stuarts Point, and then paddle down behind South West Rocks and up the Macleay River before heading up the Belmore River which runs behind the coast near Crescent Head.
We got as far as Smithtown before the Belmore River which was 51km and quite satisfying.
Setting off at Nambucca Heads I chose the wrong route and had to walk across the sand to where I wanted to go. Paddling up Warrill Creek the wind was in my face and I could hear the surf pounding on the other side of the sand hills.
The support crew and I arrived at Scotts Head together. They had the hand held UHF that John Crocker had lent us and had express posted down.
It was only an 11km walk to water near Stuarts Point. This flows down to the Macleay River behind South West Rocks. Our maps do not have much detail and I made a major mistake picking the wrong channel. You can see the story in the photos.
Luckily there were a couple of oyster farmers about who set me straight because I was well and truly lost and would have had to back track.
In one section with grass up to my knees I almost trod on a black snake. You can see it in the photo if you look closely. A better photographer would have centred the shot.
Coming up the Macleay the waterproof UHF karked it. It was new for the Mary River trip and lasted 20 days. It took Olbis three months to repair it under warranty. This time it lasted 12 days. The guys bought a new one in Kempsey at Betta Electrical who gave them a good deal. We cannot be without a radio. The new one is a Uniden the same as the old one so I hope it does better.
Smithtown was a very welcome site after battling wind and tide and we headed off to Port Macquarie to set up a base camp for a few days. I will paddle into Port at the end of Horton St at 11.00am Saturday.
Dietrich Georg sent me an email requesting comments about the editor of Water Engineering etc be removed from our web site. Dietrich is the managing editor of Engineers Media, and apparently has ultimate responsibility for the editorial content of all our publications including Water Engineering Australia.
Danny Cameron is the editor of Water Engineering. I like Danny. There are many members of Engineers Australia who think that the organisation is too heavily controlled by the paid staff and that their agendas transcend those of many members. I would probably agree with that.
In response to Mr Georg I have declined to take the remarks off this web site but have asked him if he would like us to post his email to me on to site.
Day 13 Photos

Leaving Nambucca

Mistake one

Warrill Creek

Stuarts Point

Behind South West Rocks

Mistake two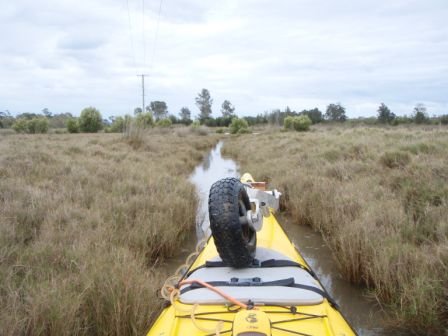 Confirming mistake two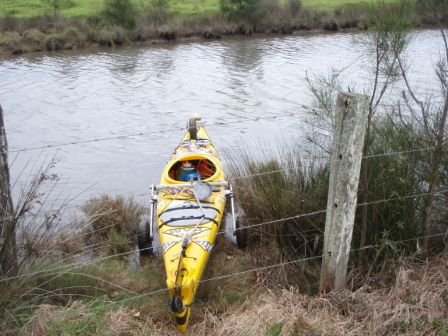 Recovering from mistake two

Nearly to the Macleay

Bottom right corner

Back on track

Smithtown