Tuesday 21st October
We were lucky to get to shelter when we did. There is no way that we could even contemplate going to sea over the next few days. It is cold with showers around. The foam on the Myall Lakes gives an indication of the wind and the waves. No photo I take from the kayak can actually show the crashing, and bashing and the drenching that occurs against a 25 knot wind but I did try. When I stop paddling and grab the camera the kayak blows backwards and it all looks pretty tame. Have a look at the foam on the water though, and that gives an indication of how hard it is.
Despite the hard going, the daily log was 56km so I am really pleased with that. We finished at Tea Gardens and are poised to hit Newcastle despite gale force winds.
Between Myall Lakes and Tea Gardens (Port Stephens) there is a channel that is like a river. The maps and charts all warn of fast tidal flows but it all seemed pretty innocuous to me. The tidal run at Port Macquarie bar was ferocious compared to this.
The rain is teeming down and we are in a cabin at Hawkes Nest caravan park. The vote on whether to pack up a wet tent tomorrow was unanimous - no camping tonight.
Day 18 Photos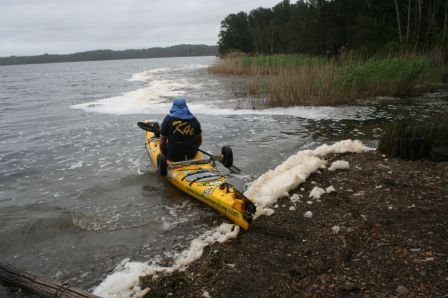 Froth warning

Consulting with Graeme Macey

Ducks pull their heads in

Resting again

Bloody southerlies

Blue tit joins team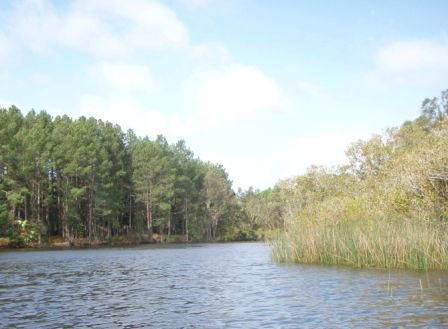 This is nice