Wednesday 22nd October
The weather today varied between bad and atrocious. Apparently it was the coldest October day in 30 years. Winds were gale force. Crossing Port Stephens was just OK but the other side of Soldiers Point was awful so we legged it down to Taylors Beach where it is more protected. This water ran out just after Bobs Farm which is near Williamtown so it was back on the road to Stockton.
Stockton is just across the Hunter River from Newcastle but rather than paddle across to Queens Wharf we loaded the kayak onto the trailer and drove over. The crossing could wait another day.
There was a contingent from the local Greens and the No Tillegra Dam group.
Interestingly many of the stories we heard were the same. These included:
The dam is for political reasons only
The government has a very strong propaganda machine
Engineers Media ran an article that was simply a regurgitation of Hunter Water spin
Costs are grossly understated
The list goes on, but is all reflective of incompetent government and an ill-informed public. Our leaders, decision makers, constructors and designers badly need education in what a river is and how vital rivers are to our overall viability as a species. It seems to me that until we get that education, battles will rage to protect our land for our children.
For further information: www.notillegradam.com
Daily log 49km. Total to Newcastle is a neat 800km.
Day 19 Photos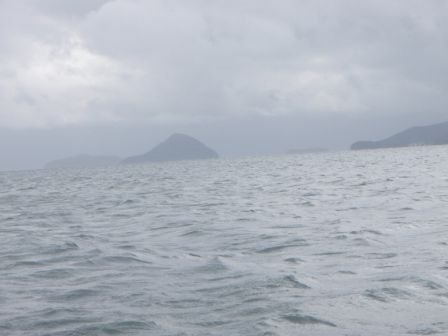 Crossing Port Stephens

Soldiers Point

Start walking leg 1

Bobs Farm

Following John W

Fuel stop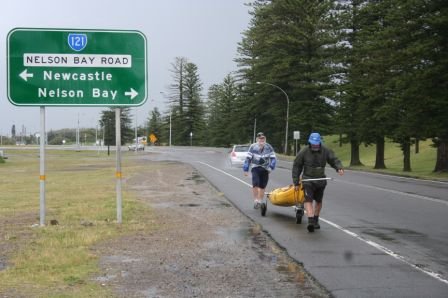 Nearly there

Stockton boat ramp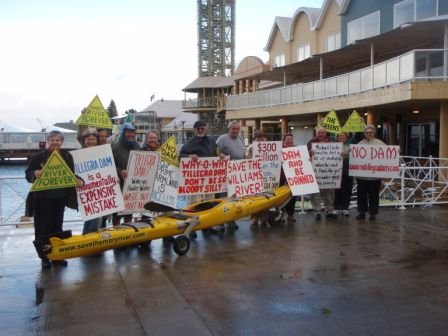 No Tillegra Dam