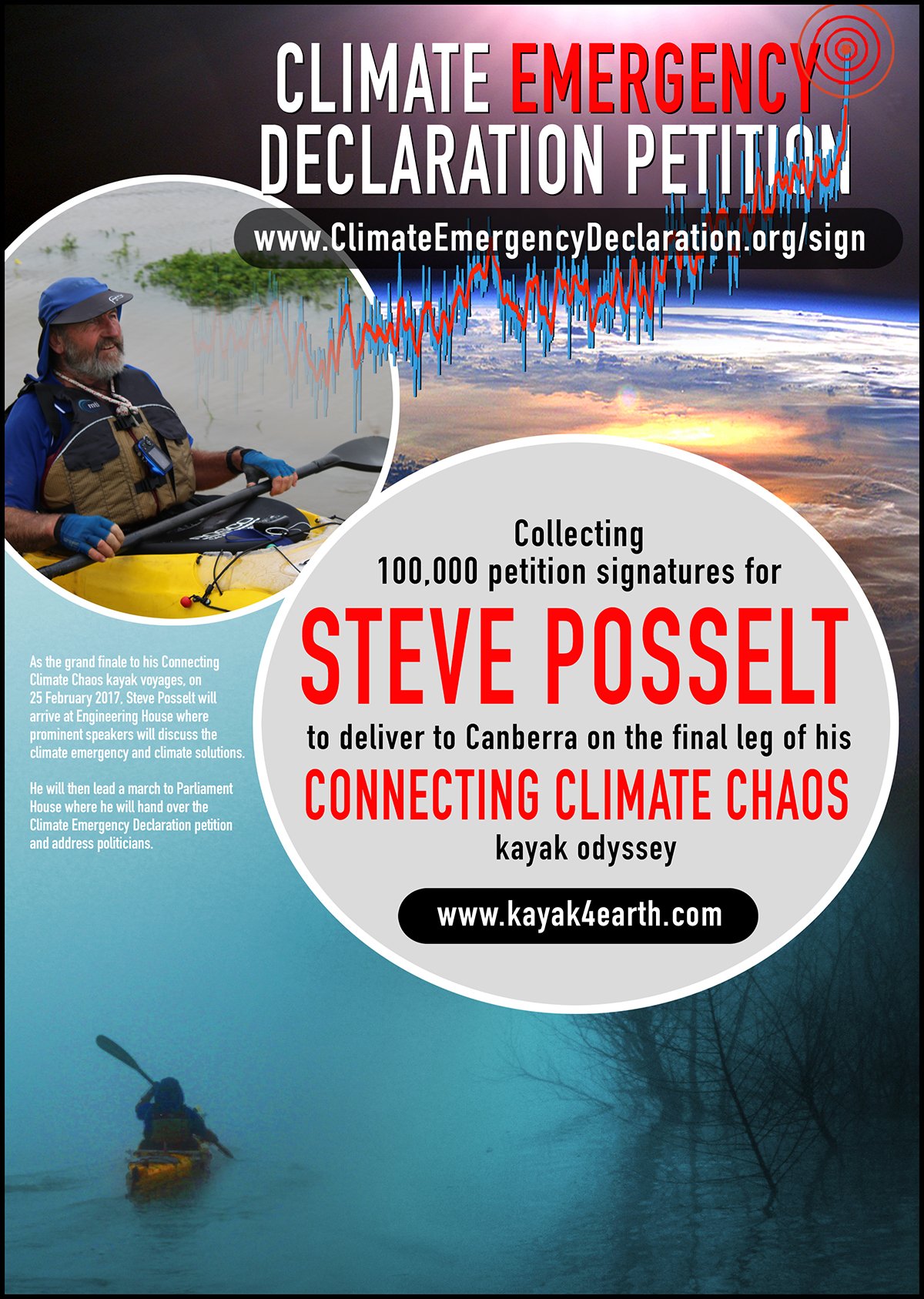 I thought my journey was over at Paris but it's not. If absolutely everything promised at the Climate Summit is achieved we might limit global warming to three degrees. Three degrees means no Arctic or Antarctic ice, no glaciers and very likely no humans.
This is real, happening at present and for people under 20 now the effects could be catastrophic, not just the wild weather we are experiencing with just one degree of warming.
This is an emergency and we need the science to be taken seriously by all governments
On New Years Day 2017,  I will bring out Old Yella for one last time and paddle him from his home in Ballina, where I recuperated from the gruelling Paris journey, to Canberra. The trip will be 1300km down the coast to Moruya, turn right and drag  him 180km up the hill to Canberra.
"Will you still need me, will you still feed me…" comes to mind but you have to know the Beatles. This will be my last drag of the kayak. The legs are buggered.