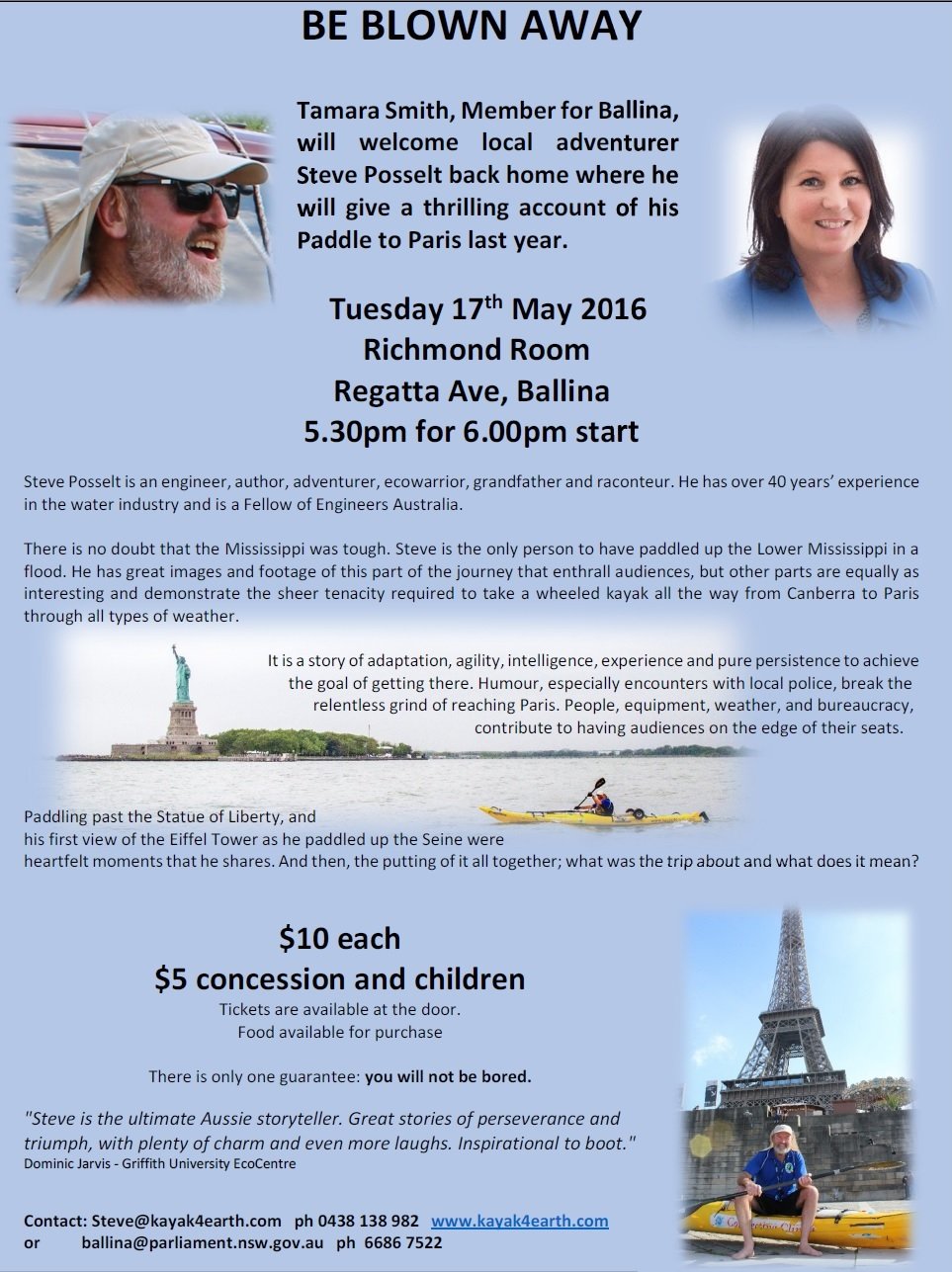 Well, it is fun settling back into a "normal" life. Living in Ballina where I can paddle and surf has been an elixir to restore mind and body. It took five months from the day I reached the Eiffel Tower to get my mind back to what I would call normal, where my emotions were not hyperactive. It is taking slightly longer for my body. Who would have thought that a big paddle like that would necessitate a prostate operation!
The book is progressing again but will take a few months to get to the stage of chasing a publisher. In the meantime I have put together an after dinner type presentation that knocked 'em dead when I tried it at Griffith Ecocentre. The next one is at Ballina with Lismore and Byron planned after that.
Unfortunately I now have to earn some serious dough to recover from the $150k net trip cost. For those of you who contributed, it meant that I had just enough deposit for a house when I got home. It was a close shave believe me, so every dollar that I received was fantastic. Thank you!